I hate adding fuel to the Pryor rumors and all that jazz cause I think the kid eats it up but I got this interesting email from a one "Mr.G". He had a bit of inside view from the hole called Ohio...


HEY THERE I JUST READ YOUR ARTICLE & THOUGHT I WOULD SHARE A STORY WITH YOU. MY GF & I ARE BOTH HUGE MICHIGAN FANS & LIVE IN COLUMBUS, OH. MY GF WORKS FOR A LOCAL RADIO STATION HERE, & THE OTHER DAY THEY HAD THE LOCAL TV SPORTS BROADCASTER IN THE STUDIO AFTER HE HAD FINISH AN INTERVIEW WITH PRYOR. HE SAID THAT DURING HIS CONVERSATION PRYOR TOLD HIM "I GET SO MANY PHONE CALLS FROM THE SCHOOLS RECRUITING ME THAT I DON'T EVEN ANSWER THE CALLS ANYMORE". THEN ABOUT 10 MIN. LATER PRYOR'S PHONE RANG & HE ANSWERED IT. THE SPORTS CASTER THEN SAID TO HIM "I THOUGHT YOU DIDN'T ANSWER YOUR PHONE ANYMORE". PRYOR THEN TOLD HIM "OH, THAT WAS MY MICHIGAN BOYS, I ALWAYS ANSWER WHEN THEY CALL".

THE BUZZ AROUND HERE IS THAT MICHIGAN IS WHERE HE IS GOING TO GO. IT WILL BE MICHIGAN OR HE WILL SHOCK EVERYONE & GO TO SOMEWHERE LIKE OREGON. BUT THE PEOPLE HERE IN COLUMBUS ARE ALREADY SAYING HE IS NOT GOING TO BE A BUCKEYE. GOD I HOPE THEY ARE RIGHT!!!

GO BLUE!!!
-GUSS

Yes the cap button was stuck on Mr.G's keyboard but that's cool. I don't know if this screams "Going to Michigan!" all over but does say Michigan is gonna be right there. I still think OSU has a slight edge but I could be so wrong(Like Eli). It sounds like the state of Ohio is worried unless you talk to the OSU insiders who call hima "Lock". That I say is pure crap and Michigan or OSU could win this kid over at this point. I have learned in the world of recruiting that there is no "Locks"(ROJO anyone?). Then I asked if this info was 100%.. His reply.
The story is all 100% true

Then I just got a random Comment from a one John...


People seem to overlook the fact that Tom Brady is just one more amazing pro quarterback turned out by the machine known as MICHIGAN.

Yes that can be true at times. Maybe because his time at Michigan was a rocky one where fans chanted for Drew Henson and got benched at times in favor of Henson who at the time looked like a athletic god stud. We all know how that went. Brady did go on to beat Bama and play well at Michigan but I feel there are bad feeling and could be why he doesn't go back much or at all.. Random Brady pic! BOOOYEAH!~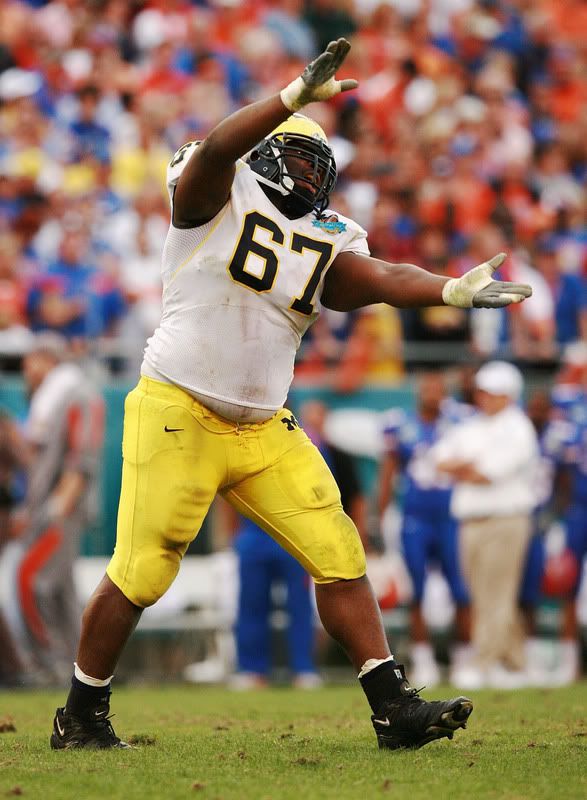 Not sure where that was all year but DAMN...