Published by The Shredder on Friday, August 22, 2008 at 6:28 PM
Well here is the final version of the shirts! Now on sale.

First here is the back with all the names. I am posting this so you can double check and make sure you are on the shirt. I am pretty sure I got everyone.

Now here are some pics of the shirts.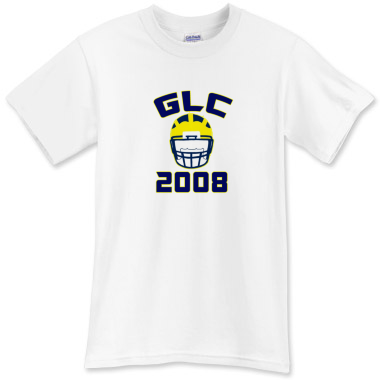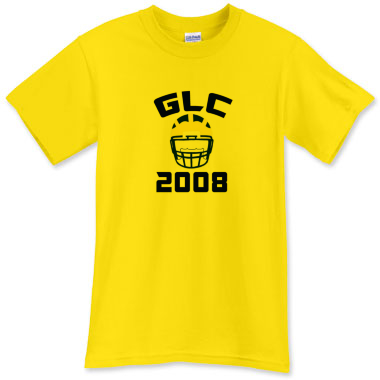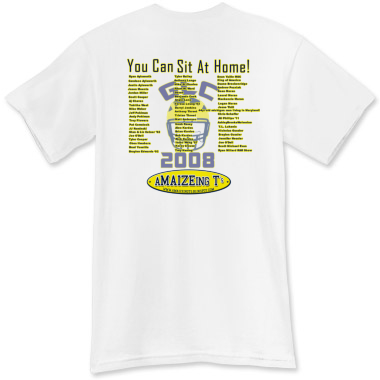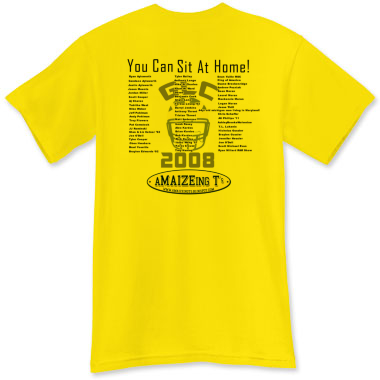 I also made shirts with no names on the back for anyone who wants to save some $ or didn't make it on the shirt.

The Link to the store and the GLC section
Get Loud Crew Section
aMAIZEing TS Store

Also another program reminder of our Late night Live Blog on Aug 29th. It's the kick off to the Michigan football season. Come talk Michigan football with aMAIZEing Ts. Starting at 10pm on friday night. Any and all fans are welcome! Any questions just throw me an email.
0 Comments: