Published by The Shredder on Thursday, October 9, 2008 at 9:27 PM
So I had this old crappy football helmet that has been in my mom garage for years.It had some junk purple paint on it. It is old school from the the 70's. It has the two bars and its big and bulky. Well I figured why the hell not make it into a UM helmet so I could wear it to the game this weekend. So if you see an old school 70's UM helmet in the endzone, it's me. I will be the one acting like an idiot. My brother will be wearing a Micheal(Halloween) mask. Can't miss us.

So here are the pics from my project. I am no way a artist but the helemt came out way better then I could have hoped for. If anyone has an old helmet lying around then do it. It was fun. Any questions let me know.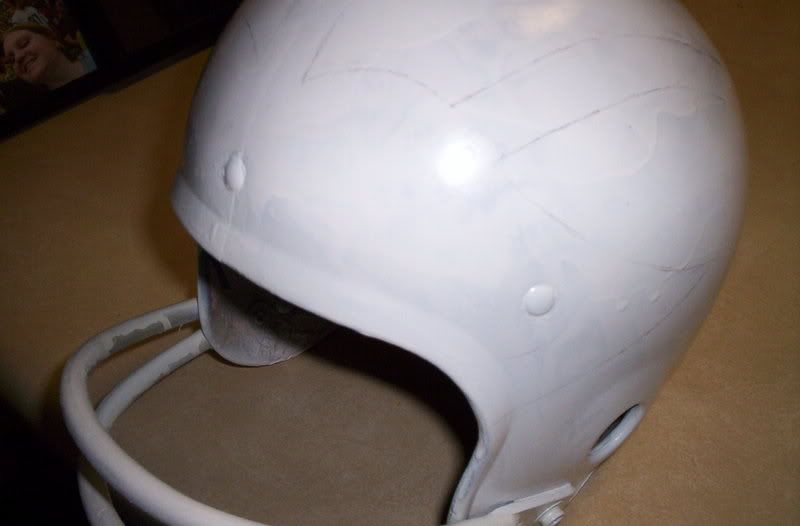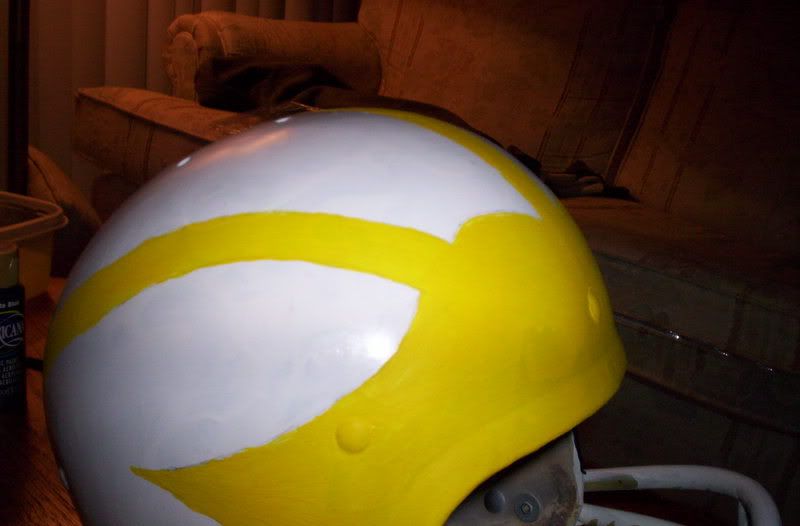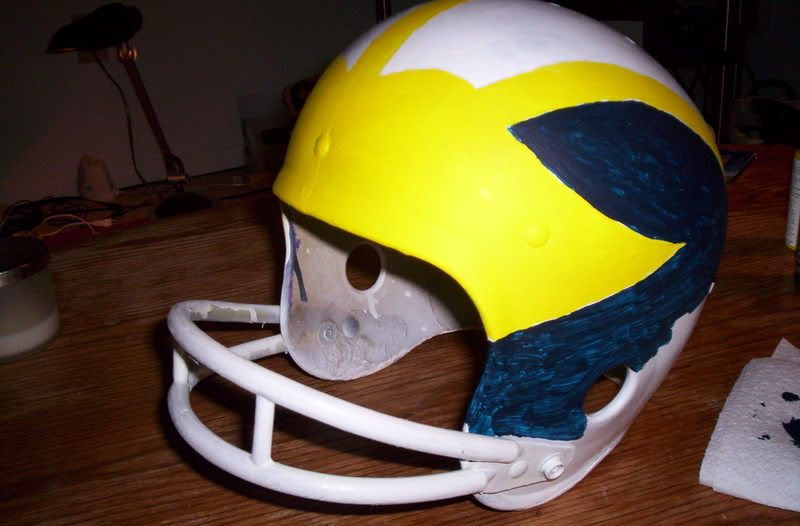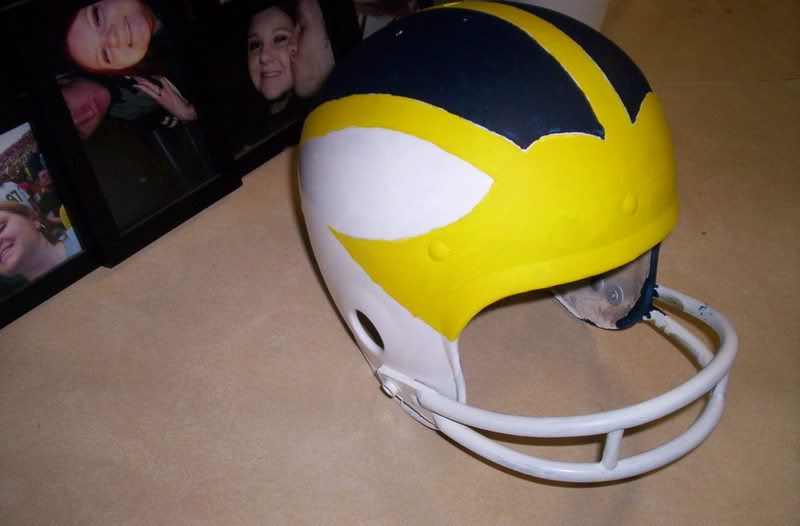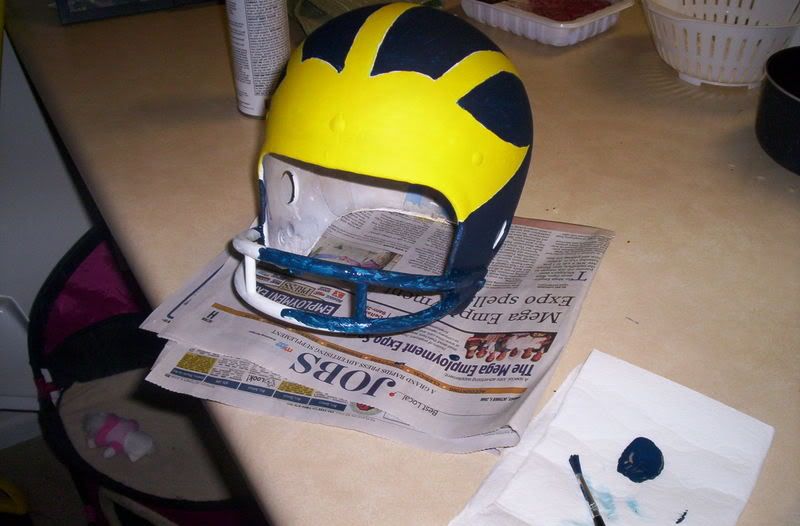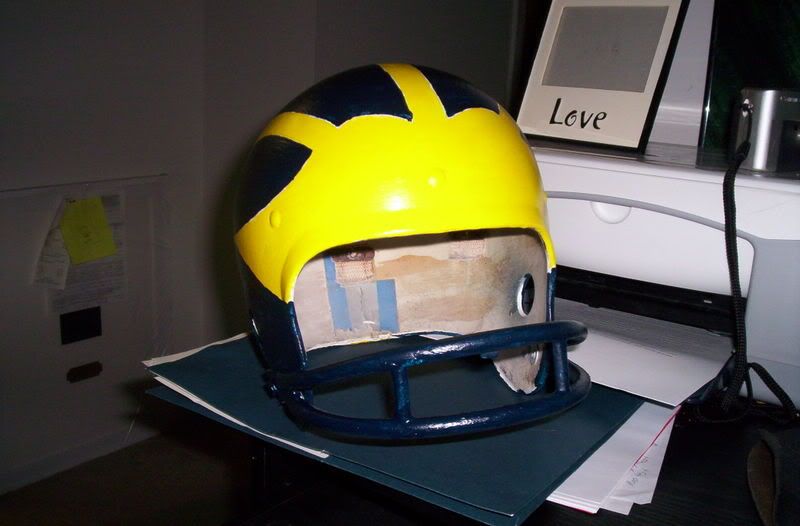 0 Comments: